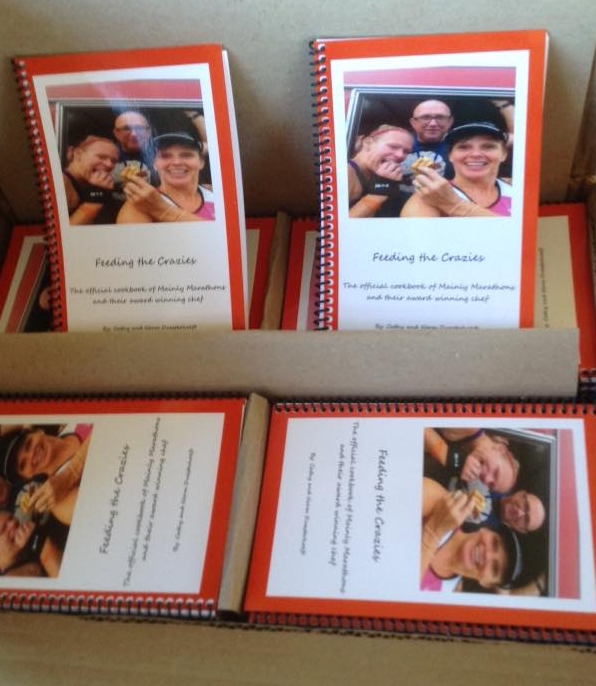 Norm's new cookbook, direct from the Kitchen, is now available!
"Feeding the Crazies" features recipes Norm has invented to keep hungry runners satisfied, and is filled with our participants' favorites from all of our series. Pick up your copy at any of our series today!
---
Fueling the Runners: There has been a lot of thought taken when it comes to providing nourishment to the Endurance Marathoner. It is one thing to rely on Gels for the single day event (the 3.5- to 4-hour marathoner), but when participating in a multi-day event the nutritional requirements can change drastically. Ensuring you get enough fuel to complete a 5- or 7-day event can become much more complicated. This is why we try to come up with food that will fuel you for the entire series.
When selecting the menu for each series, I look at all factors, making sure we are providing the runner with both carbs and proteins, as well as sodium. However, the first thing I consider when selecting the menu is taste. Face it, if it doesn't taste good who wants to eat it, no matter how good it is for you. I try to make as much food from scratch as possible, especially the baked goods. This way I know what goes into it. I also try to ensure we provide vegetarian dishes for our vegetarian runners.
Some of the items on the Menu this year will include:
Fried Rice
Spanish Rice
Chili
Vegetable Noodle Soup
Panini
Pizza Wraps
Chicken Noodle Soup
Chicken & Rice Soup
Brownies
Mocha Cakes
Sweet Breads
A variety of Cookies including Oatmeal Raisin, Chocolate Chip, Pumpkin Spice and several other
These are just a few of the items you can expect. We would appreciate your feedback and encourage you to share your favorite endurance running recipe! Please feel free to contact me at norm@mainlymarathons.dreamhosters.com.
Thanks,