Loony Legends
Loony Legends are some of the most die-hard runners in the world!
The requirements include (runners must submit a list of completed race dates to Mainly Marathons):
Completed at least 100 "long" (half marathon or longer) Mainly Marathons races.
Completed all current Mainly Marathons series (excludes Minnesota Brothers Trail Series). This means you earned the "All Day" finisher medal. A Series must be completed in one year (a combination of Series' years will NOT be accepted).
Once inducted, Loony Legends will receive the following:
Permanent recognition on the Loony Lunchbox, so your name will be represented at every mainland series as one of the most dedicated and die-hard runners!
Permanent recognition on the Loony Legends page on MainlyMarathons.com, including a summary of all your running accomplishments!
An exclusive custom-designed patch that can be added to the upcoming Mainlyner Jackets!
Induction ceremony at our new annual Mainly Marathons "The Loonies", held in St. Cloud, MN after the "Running Ragged: 11 in 11" (Heartland and Minnesota Brothers Trail Series)!

FREE Loon Juice (local cider beer) and appetizers! All are welcome!
2018 Inductee
Clint Burleson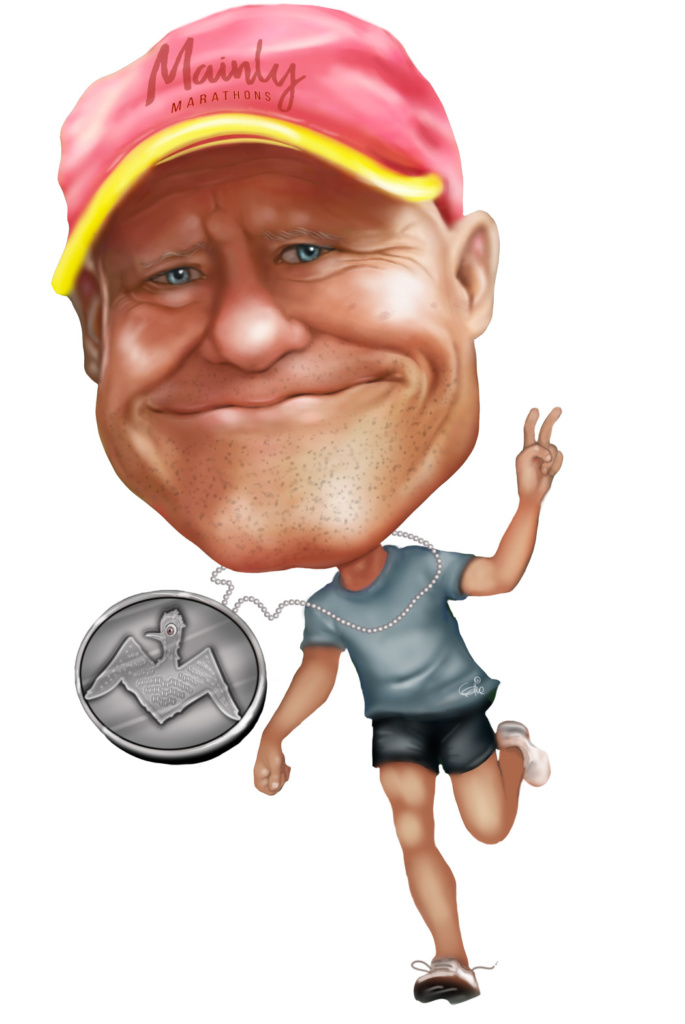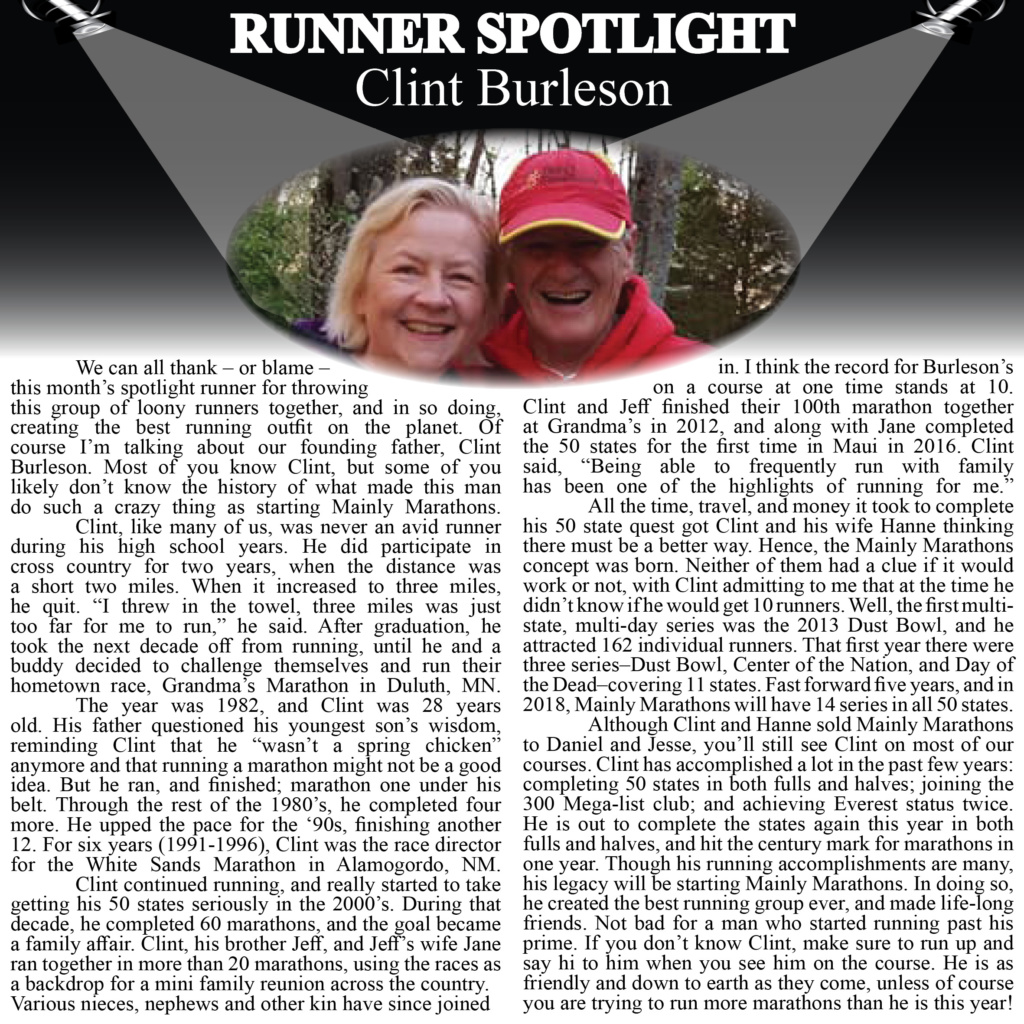 2019 Inductees