February 2016: Jeff Davenport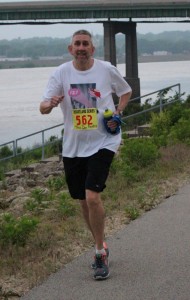 If you surveyed the vocations of runners at one of our events, you would find nearly every occupation you could think of—and many you would not—well represented. One field you would find quite heavily populated is that of writer. There are many accomplished authors who frequent the Mainly Marathon circuit, writing on a vast array of subjects; one such craftsman is Jeff Davenport, author of a great book titled Zen and a Half Marathon.
Jeff has run with us intermittently since the first Dust Bowl Series in 2013. I recently asked him about his running experience, and why he keeps coming back to run with our crazy circus. As a very gifted writer, he said it much better than I ever could:
"I started running when my 8 year old son was doing cross country in elementary school. I signed us up for a 5k for fun, my son beat me by 10 minutes. It wasn't until I did my first half marathon that I really got the bug. I'm about as fast as a turtle in peanut butter so I figured if I'm not fast, I can be persistent. So far I have completed 262 half marathons and 30 marathons in the last 15 years, most of those in the last 5. I'd love to hit 500 halfs some day and Mainly Marathons is a great way to help get to that goal.
"But that is not my real impetus. I did the original Dust Bowl in 2013 and it was like being a kid at camp! Half marathons every day? Great treats and snacks? And while I usually walk/run alone it was hard with so many great friends I met! Way too many to count. I was hooked. Only problem this dang mortgage and job thing. And vacation days. For some reason, my boss would prefer me at work. And when I get time off my wife would like us to visit our kids and grand kids outside of state every once in a while.
"So I have to be selective on picking the series. I've decided to do ones close by, like Heartland, even if it's just a few races and not the whole series. I had to go to Atlanta for work last October and figured driving to Appalachian for a couple races could work. This is the year I really want to to CON. Finally next year I want to do New England and maybe one other. The best thing about MM is trying to explain to friends what we do. 'About a hundred or so people caravan from small town to small town in different states running a marathon or half every day.' It's kind of like a running cult and Clint is our Jim Jones."
If you get the chance, I highly recommend you read his book, which you can find on Amazon or at your favorite booksellers. And the next time you see Jeff on the course, ask him to sign. He will gladly oblige, and would love to share a few miles with you!
---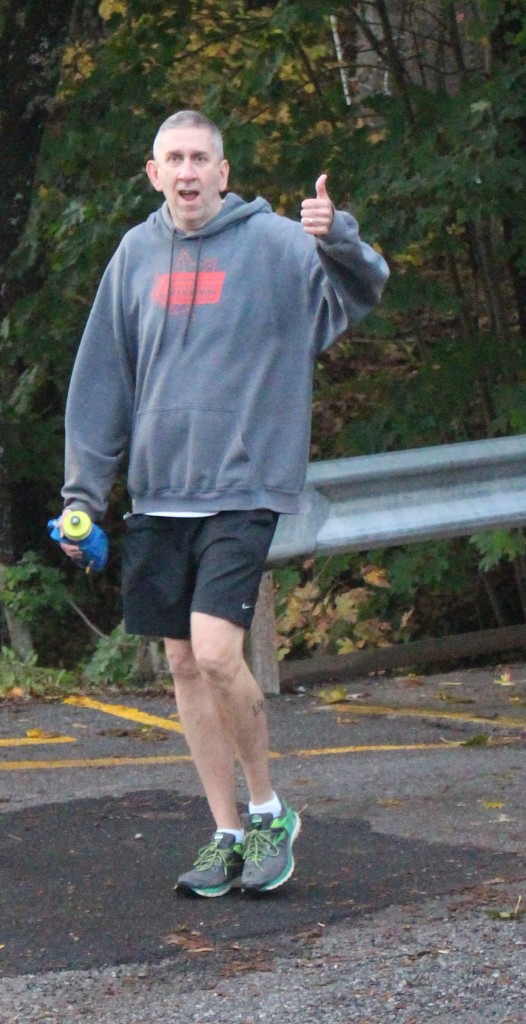 ---