February 2017: Chavet Breslin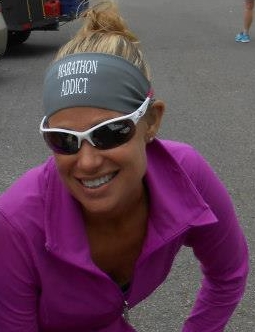 How does someone go from running nine marathons in her first three years in the sport to 99 in her last three? The same way someone trims 1:43:08 from her first marathon time to clock in at a Boston-quaifying PR of 3:18:05: hard work, training, discipline, and of course, a lot of running. It takes a tremendous amount of dedication to transform yourself from an average marathoner into an elite one. There are a few I've met who have done just that, but no one that I know exemplifies the phrase "you've come a long way, baby" more than Chavet Breslin.
That first marathon for Chavet was the Walt Disney World Marathon in January, 2010. After turning in a very respectable time of 5:01:13 on that challenging course, she went on to run two more marathons that year, two in 2011, and four in 2012. Her best time during that stretch was 4:02:59 at the Denver Marathon in her home state of Colorado, an improvement of just under an hour from the Disney Marathon. She started running more in 2013, turning in a total of 10 marathons. That was the year I met Chavet, at the Center of the Nation Series (her first multi-state multi-day series, where she finished all five races very strongly).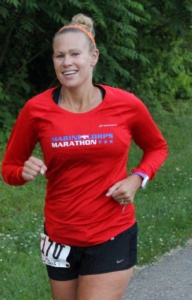 Chavet upped the ante quite a bit for her 2014 campaign, turning in 31 marathons/ultras. Included in those were two 100 mile races, the Keys 100 in May and the Silverton 100 in August. She also competed in five Mainly Marathons series that year—Dust Bowl, Riverboat, New Mexico State Park Series, Center of the Nation (for the second time) and Appalachian. That turned out to be a warm-up for 2015, when she ran a total of 42 races of marathon distance or greater. The longest of these was the incredibly challenging Divide 135 in Walden, CO, where she not only finished the brutal course, but was the first female to cross the finish line and set the course record with a time of 35:25:00.
Quality over quantity was the theme for 2016, when she competed in a total of 26 marathon-or-longer races. (Twelve of those were of the "ultra" variety, with five being 100 miles or more.) More records were set, more first-place finishes achieved, and recognition came on a grand scale: Chavet placed 20th overall in North America for 100-mile races last year, and was 11th female for total mileage in 24-hour races. She has truly become an elite world runner and has found a distance at which she excels.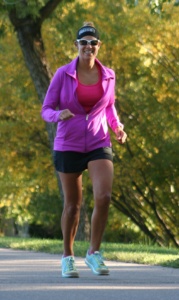 Amid all those races, Chavet also found the time to run two Mainly Marathon series (Dust Bowl and the new Southwest), where she showed off her diversity by finishing half marathons, full marathons and 50Ks on various courses. I asked her about her experiences on our courses through the years, and she responded with this: "My favorite things about Mainly Marathons is the camaraderie. I have made many great friends and met some wonderful people!" That is obvious when you see her on the course, almost always running with friends old and new, and rarely without a smile on her face. The travel is another perk she enjoys. "It is always lots of fun to get together and do some running while seeing new and interesting places," she said.
Among the aformentioned highlights, Chavet is proud that she's finished the 50 states for the first time, and has achieved Titanium status with Marathon Maniacs. As for future goals, she wants to increase her speed, and is working on running a sub-3:15 marathon and sub-18-hour 100-miler, and completing125 or more miles in a 24 hour event. Eventually, she wants to run a marathon on every continent. It has been a joy watching Chavet progress and mature as a runner over the four years she has been running with Mainly Marathons, and I truly believe the sky is the limit for this elite athlete. No doubt she can accomplish anything she sets her mind to, smiling all the way.

---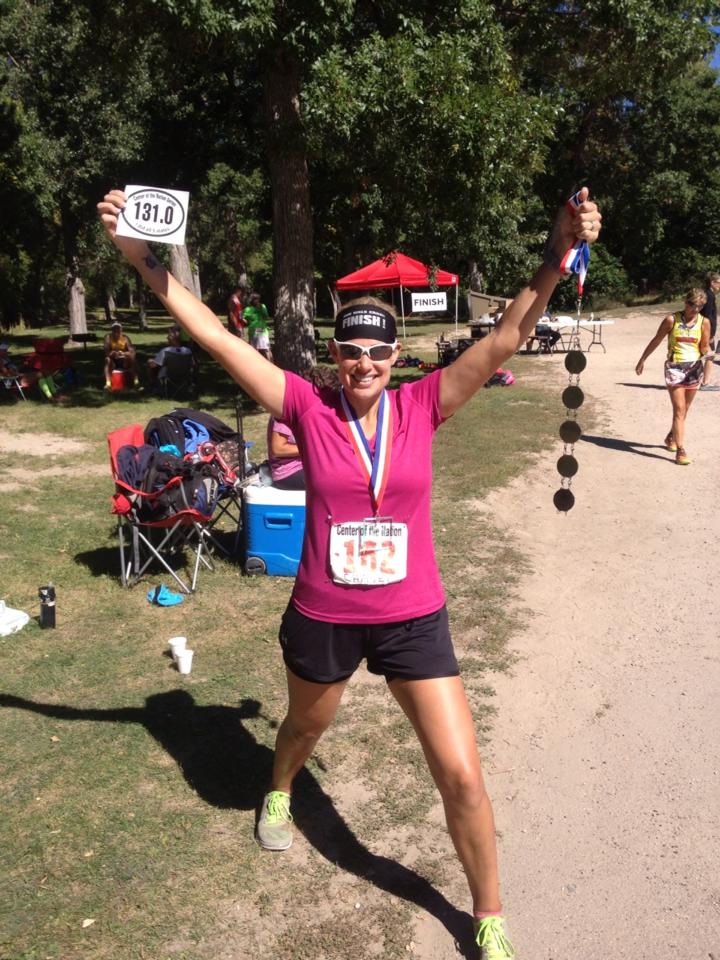 ---