For information about individual races (course description, directions, GPS coordinates, lodging, etc), please click the links below: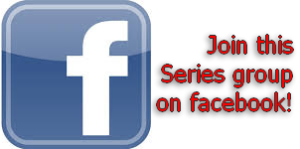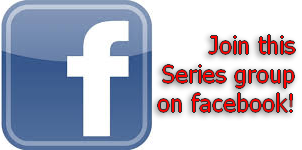 Day 1 (Sun, Oct.9): Bluefield, Virginia/West Virginia
Day 2 (Mon, Oct.10): Bluefield, Virginia/West Virginia
Day 3 (Tue, Oct.11): Bristol, Tennessee
Day 4 (Wed, Oct.12): Fletcher, North Carolina
Day 5 (Thu, Oct.13): Seneca, South Carolina
Day 6 (Fri, Oct.14): Dalton, Georgia
Day 7 (Sat, Oct.15): Guntersville, Alabama
Quick overview:
Series dates: Sunday, October 9-Saturday, October 15, 2016
Race times: Alabama's race begins at 6:30AM CDT; all other races in this series begin at 7:30AM EDT.
Packet pickup: Saturday, Oct. 8, 4-6PM, Bluefield (Lotito) Park, Bluefield VA/WV. Free pasta dinner will be served during packet pickup, at the same location.
Race day packet pickup/registration: One hour before start time on race day, at the start line.
Early Start: No, all races begin at first light.
Average temps: Low 45/High 73
Time limit: None. We have a "no runner left behind" policy, and we happily stay until the final finisher crosses the line. Walkers are always welcome!
Pets/strollers: Pets are not allowed, for the safety and comfort of our runners/walkers; you're welcome to bring a stroller if you have small children.
Discounts: $10 discount to active military, as well as members of any club that will list these events on their calendar. (Active.com requires a code to receive discount, which you can find on the club's site or by contacting us.) We also offer a discount for local participants; contact us for details.
Food/aid stations: Due to our unique multi-loop course setup, we have one giant "aid station," with more food and drink than you could ever need! Ask anyone who's run at least one of our races; we've got everything from fruit to jelly beans to sandwiches, water to Gatorade to hot coffee, and everything in between. Way more than just Goo and bananas–we even have our very own chef and mobile kitchen. Check out Norm's Kitchen to see what's cookin'!
Closest Airport (see travel times below): Nashville International Airport (BNA) or Chattanooga Metropolitan Airport (CHA)
NOTE: Airport information is for reference only. Not everyone's travel plans are the same; please do your own research to find the airport that best suits your needs.
Registration information is below. You may do any number of races; special medals are awarded to those who complete all seven!
Travel distances/times between race locations:
Nashville, TN (BNA) Airport => Day 1/2 (WV/VA): 373 miles, 5:45
OR Chattanooga, TN (CHA) Airport => Day 1/2 (WV/VA): 303 miles, 4:45
Day 1/2 (WV/VA) => Day 3 (TN): 111 miles, 1:45
Day 3 (TN) => Day 4 (NC): 103 miles, 1:59
Day 4 (NC) => Day 5 (SC): 80 miles, 1:34
Day 5 (SC) => Day 6 (GA): 194 miles, 2:59
Day 6 (GA) => Day 7 (AL): 120 miles, 2:00
Day 7 (AL) => Nashville: 165 miles, 2:36
OR Day 7 (AL) => Chattanooga: 100 miles, 1:39
What about the bling?
We all know that's the best part! Every participant (full or half marathon) will receive one t-shirt and other fun goodies.
All finishers will receive a separate medal for each day; in addition, we give a special medal to those who complete all races in a series.
We even give a special award to each person participating in his or her first full or half marathon!
The best part: The famous caboose, given to the final finisher of each marathon and half marathon!