New England Series: June 24 – July 1, 2018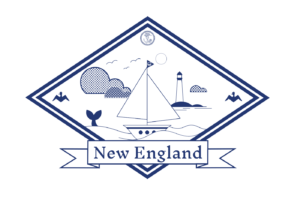 Day 1 (Sun, June 24): Sanford, Maine
Day 2 (Mon, June 25): Claremont, New Hampshire
Day 3 (Tue, June 26): Springfield, Vermont
Day 4 (Wed, June 27): Holyoke, Massachusetts
Day 5 (Thu, June 28): Lincoln, Rhode Island
Day 6 (Fri, June 29): Simsbury, Connecticut
Day 7 (Sat, June 30): Port Jervis, New York
Day 8 (Sun, July 1): Matamoras, Pennsylvania (New for 2018!)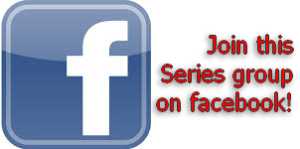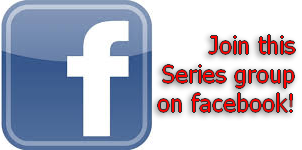 Quick Overview
Series Dates: Sunday, June 24-Sunday, July 1, 2018
Race Times: All races in this series will begin at 6:00 AM EDT.
Packet Pickup: Saturday, June 23, 4-6 PM, outdoors by the Sanford Springvale YMCA, 1 Emile Levasseur Dr, Sanford ME. Free pasta dinner will be served during packet pickup.
Race Day Packet Pickup/Registration: One hour before start time on race day, at the start line. (Early starters may pick up packets on race morning, beginning 30 minutes before early start time.)
Early Start: Yes, for 50K, marathon, and half marathon only. One hour before regular start time, every day.
Time Limit: None. We have a "no runner left behind" policy, and we happily stay until the final finisher crosses the line. Walkers are always welcome!
Pets/Strollers: Pets are not allowed, for the safety and comfort of our runners/walkers; you're welcome to bring a stroller if you have small children.
Group dinners, hotels, and airports: Check New England Series Facebook Group.
Discounts: $10 discount on marathon/half marathon to active military, as well as members of any club that will list these events on their calendar. (Active.com requires a code to receive discount, which you can find on the club's site or by contacting us.) We also offer a discount for local participants; contact us for details.
Food/Aid Stations: Due to our unique multi-loop course setup, we have one giant "aid station," with more food and drink than you could ever need! Ask anyone who's run at least one of our races; we've got everything from fruit to jelly beans to sandwiches, water to Gatorade to hot coffee, and everything in between. Way more than just granola bars and bananas–we even have our very own mobile kitchen, Loony Lunchbox!
Registration information is below. You may do any number of races; special medals are awarded to those who complete all eight races!
Race Locations:
Day 1: Maine

Sanford Springvale YMCA
1 Emile Levasseur Drive
Sanford, ME 04073
GPS: N 43.456720, W 70.782594
Out and back (2.184 miles total); flat, paved; on the Mousam Way Trail

Day 2: New Hampshire

Monadnock Park
190 Broad Street
Claremont, NH 03743
GPS: 43.367485, -72.332879

Day 3: Vermont

Toonervlle Trail
290 Clinton Street
Springfield, VT
GPS: N 43.284026, W 72.470736
Course description: Out and back (2.184 miles total); flat, paved

Day 4: Massachuesettes

Ashly Reservoir
Off from Whitney Avenue, behind Elk's lodge
250 Whitney Avenue
Holyoke, MA 01040
GPS: 42.175295, -72.651946

Day 5: Rhode Island

Blackstone Bikeway & Visitor's Center
I-295
Lincoln, RI
GPS: N 41.93974 W 71.44457
Course description: Scenic, paved bike path; slight downhill going out. Out and back (1.64 miles total)

Day 6: Connecticut

Iron Horse Greenway
Iron Horse Blvd
Simsbury, CT
GPS: N 41.87680, W 72.79881
Course description: Out and back (2.184 miles total); flat, paved; on the Iron Horse Greenway

Day 7: New York

Riverside Park and Recreation Area
4th Street
Port Jervis NY
GPS: N 41.37161, W 74.69205
Course description: Asphalt, crushed gravel, some dirt. Out and back (1.31 miles total)

Day 8: Pennsylvania

Airport Park
701 Avenue Q
Matamoras, PA 18336
GPS:
Travel distances/times between race locations:
Day 1 (ME) => Day 2 (NH):  105 miles, 2:15
Day 2 (NH) => Day 3 (VT): 14 miles, 0:21
Day 3 (VT) => Day 4 (MA): 88 miles, 1:23
Day 4 (MA) => Day 5 (RI): 80 miles, 1:36
Day 5 (RI) => Day 6 (CT): 89 miles, 1:54
Day 6 (CT) => Day 7 (NY): 139 miles, 2:37
Day 7 (NY) => Day 8 (PA): 1 mile, 0:02
What about the bling?
We all know that's the best part! Every participant (full or half marathon) will receive one t-shirt and other fun goodies.
All finishers will receive a separate medal for each day; in addition, we give a special medal to those who complete all races in a series.
We even give a special award to each person participating in his or her first full or half marathon!
The best part: The famous caboose, given to the final finisher of each marathon and half marathon!
Maine – New Hampshire – Vermont – Massachusetts – Rhode Island – Connecticut – New York – Pennsylvania

June 24-July 1 2018 (8 Days!)

Race Type
By 2/2/18
2/3/18-4/3/18
4/4/18-6/3/18
After 6/3/18
Full
$100
$115
$130
$150
Half
$85
$100
$110
$130
10K
$45
$45
$45
$55
5K
$35
$35
$35
$45
Register

HERE

!!
You may also register during packet pickup or on race day (cash/check/credit card/PayPal). Entry fees are non-refundable and may not be transferred or deferred.