May 2017: Nikolas Toocheck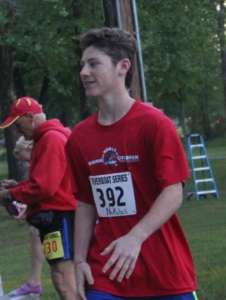 Runners from all of the United States and the world come to run our events, and every series we are humbled by what they accomplish. Mainly Marathons has seen more than our share of athletes set personal, club, and world records, and we are honored by that fact. It is so inspiring to see a runner complete their first race (of any distance), attain Sun, Titanium, or Everest status, finish their 50 states, and even set world records. This month at our New England Series, we will witness one of our youngest regulars achieving the last two items on that list, simultaneously.
At just 14, Nikolas Toocheck has accomplished more on a marathon course than most people double, triple or even quadruple his age. On May 16 in Springfield, VT, Nik will run in his 50th state. Upon completion of his marathon, he will become the youngest person–at 14 years and 58 days–ever to accomplish this amazing feat. That will give him a career total of 59 marathons, well before 99.9% of the population ever do their first.
Setting records is nothing new for Nik; he has been seemingly doing it his entire life. At 9, he ran the White Continents Marathon, on King George Island in Antarctica, becoming the youngest ever to finish a race in the land of ice and penguins. Two years later, he was the youngest to finish marathons on all seven continents. What does one do when he finishes such a grand task? Start another, of course: Nik started his state quest shortly after he conquering the continents, and is close to completing that, as well.
Why would anyone want to run so much at an age when most of his peers are playing video games? The easy answer is that Nik isn't like the other kids. He is highly motivated and driven to do his best at whatever he puts his mind to, and always gives 100%. He also has amazing parents, who have been encouraging him since he finished his first 5K on his own at the age of 6. His father, Dan, has been alongside his son for almost every step of this journey.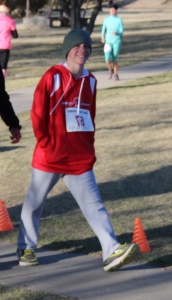 Another answer to the question of "why" is that Nik wants to make a difference in the world, and has made helping others his top priority while running. He coined the phrase "Do what you love for good," which has become his mantra. While running the continents, he was raising money for Operation Warm, a non-profit his grandfather started that provides new winter coats for thousands of children in need each year. Nik raised over $42,000 for this charity during his run around the world, and he didn't stop there. With his new goal of running the states came a new opportunity to help a charity in need. He choose the Seva Foundation, an eye-care organization working to prevent blindness and restore sight to people, especially children, around the world.
When Nik finishes his 50-state mission this month, he will have run over 20%–11 states—with us. I recently asked him what he enjoyed about our series. He answered, "I like that so many of my favorite people are there. I love spending time out there with Larry, Jim, Henry, Frank and Vincent!" He continued, "Running a Mainly Marathons event is more than just putting in the miles when you get to hear so many great stories and see so many great places."
When not on a marathon course, Nik can be found on a baseball diamond. He is an avid fan of the game, as well as a talented young player. He currently plays for the Evoshield Canes PA 14U team. His primary position is catcher, but recently he has been playing more outfield and shortstop. Like running, baseball has also provided him with many unique opportunities. Last December he traveled to Cuba to play in a tournament, and he played in the Under Armour Winter Classic at Dodgertown in Vero Beach, FL. He aspires to play baseball at the highest level, and I have no doubt he will take his dream to play in the Major Leagues as far as he can go. If his baseball career doesn't work out, he told me, "I can also see myself pursuing a career with the FBI someday."
If you see this young man on the course, make sure you stop and say hello. His story is an amazing one–and you never know, you may be talking to a future Major League player!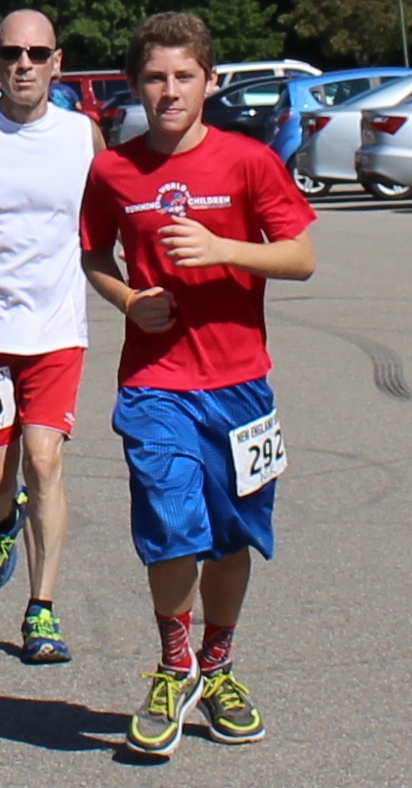 ---